Outdoor Workspaces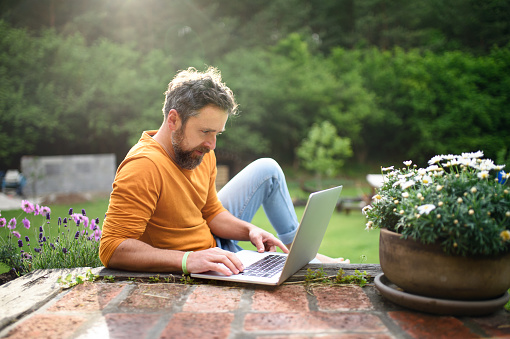 So the "work from the home trend" we've been experiencing is expected to continue into 2022.  For many folks that means creating attractive and comfortable outdoor workspaces.  That may involve transforming existing patios and outdoor spaces into a more appropriate setup for working as opposed to entertaining, or it may require creating a new workspace from scratch.
If you're transforming an existing space we suggest adding comfortable weatherproof outdoor furniture and plenty of shade for comfort and better visibility.  Also, make sure you have excellent wifi access.
If you're starting from scratch consider accessories that help you stay relaxed and focused, such as subtle water features or wireless weather-resistant speakers that play soft music while you work.  You might also want to think about including a green screen for privacy and to buffer visual distractions.
Mental and Physical well being
One thing for sure is the pandemic has given us an appreciation for our emotional and physical health and emotional well-being. Stress plays a big part in both.  The beauty of nature is a great stress reliever in itself. Just think how many times relaxation has been connected with pictures of a stunning landscape or recordings of nature's sounds. Having your own bit of beauty available as a place for relaxation, meditation and contemplation can provide a bit of relief from life's pressures.  It's all part of making your home a haven from stress.
View our gallery of work.
An Outdoor Living Room
We all want to relax in the fresh air while still having our creature comforts within reach, so outdoor living rooms are coming a bigger part of our lifestyle.  These extensions of our home's interior should be comfortable and inviting with great circulation and strategically-placed modern conveniences — just like the living rooms inside our homes.
These spaces should include those things you associate with comfort and enjoyment. Also important is to be aware of how the sun moves across the space and consider whether a shade structure e.g. pergola or pavilion might be required to screen the sun and protect during rain events.
Mount an outdoor TV on the wall and outdoor fans on the ceiling, select a few containerized plants for natural ambiance and pick out coordinating blankets and pillows for added comfort and color.  Don't be afraid to add downlighting or floor and table lamps to really make things cozy.